WooCommerce Smart Coupons
Build a better relationship with your customers with highly personalized deals and offers based on shopping behavior, cart details, demographics and more.
All you need to build, customize and serve smart WooCommerce coupons
Create Smart coupons for specific products or categories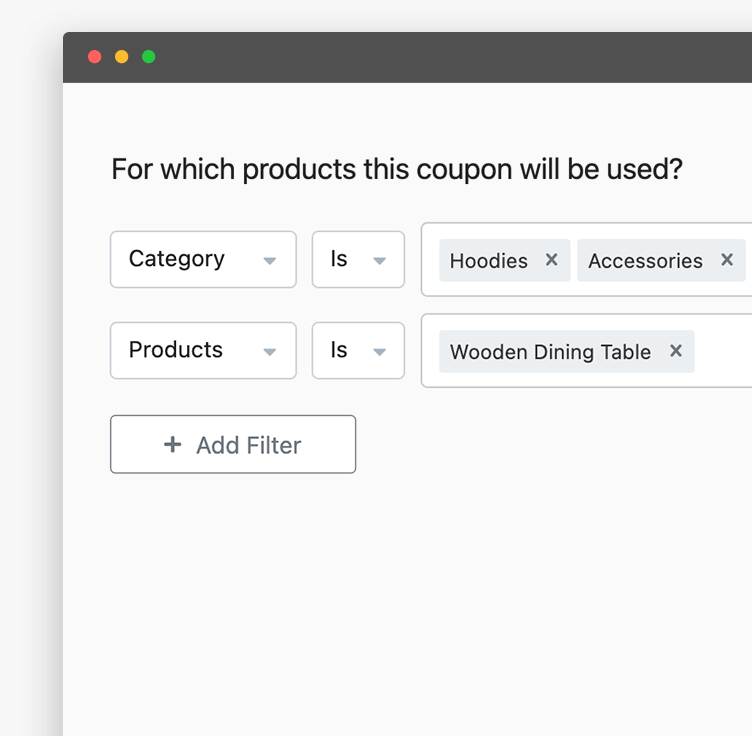 Define where to show popups (Bar, Popup, Email, In-page)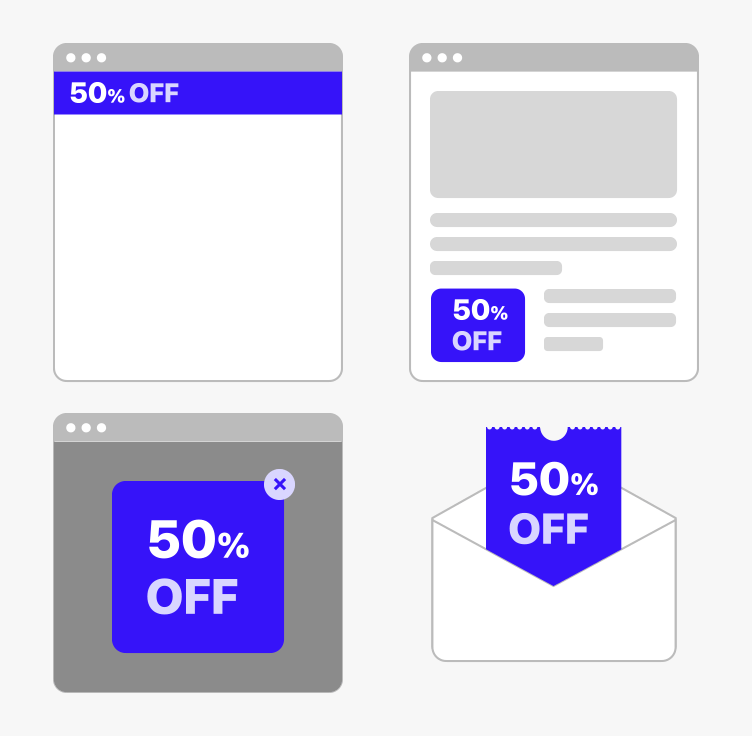 Fully customize coupon appearance
Drag & drop the elements in your product catalog the way you like.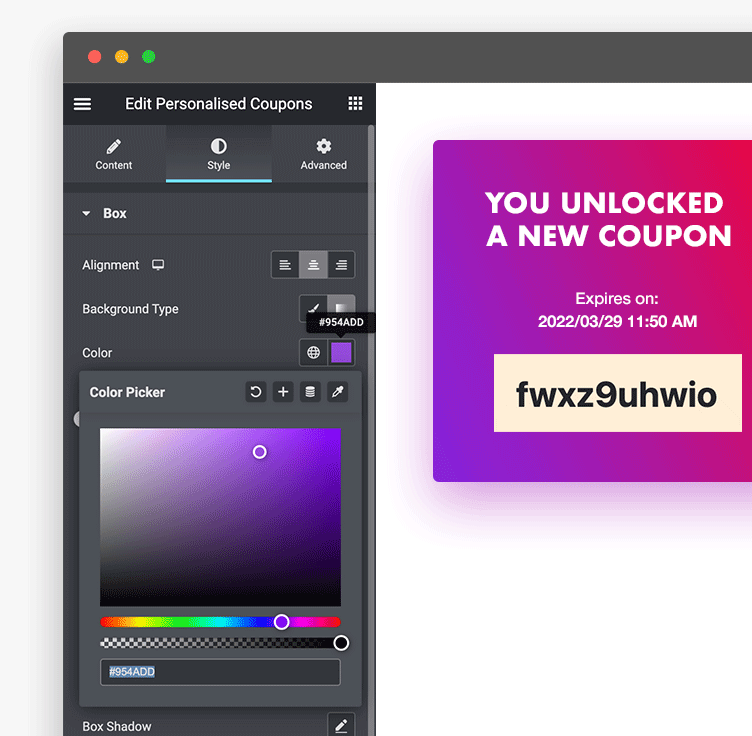 Create public or private coupons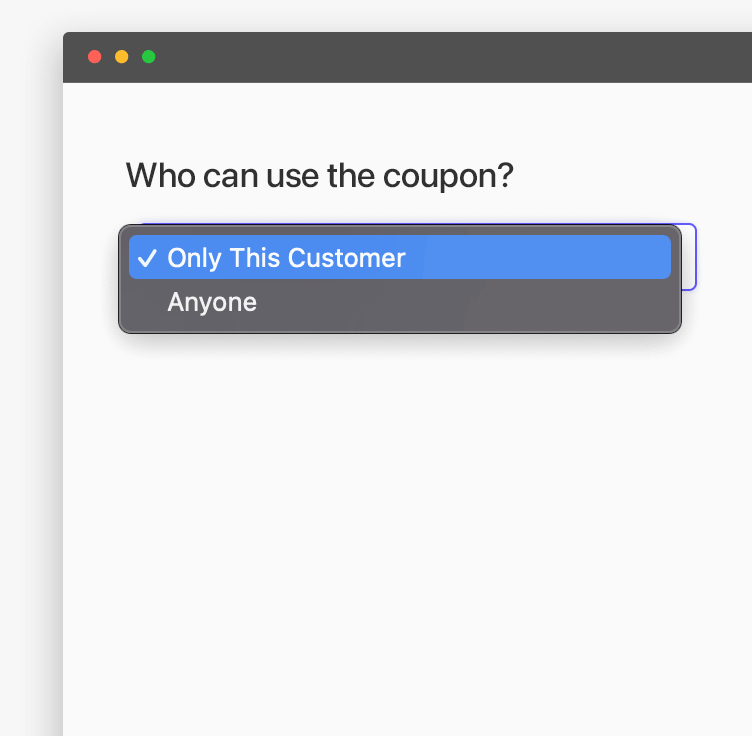 Set expiration date for coupons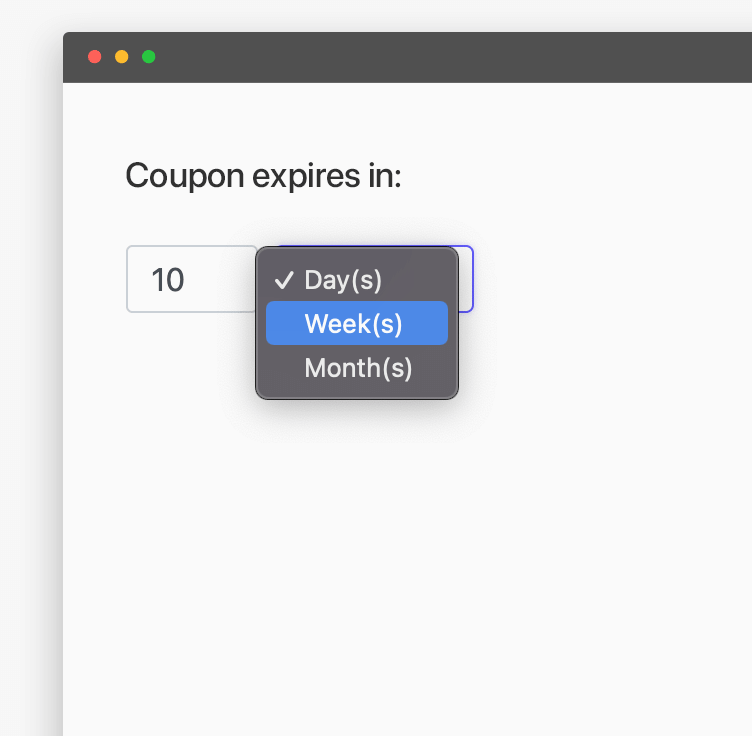 Set various discount types (percentage, fixed cart, fixed discount)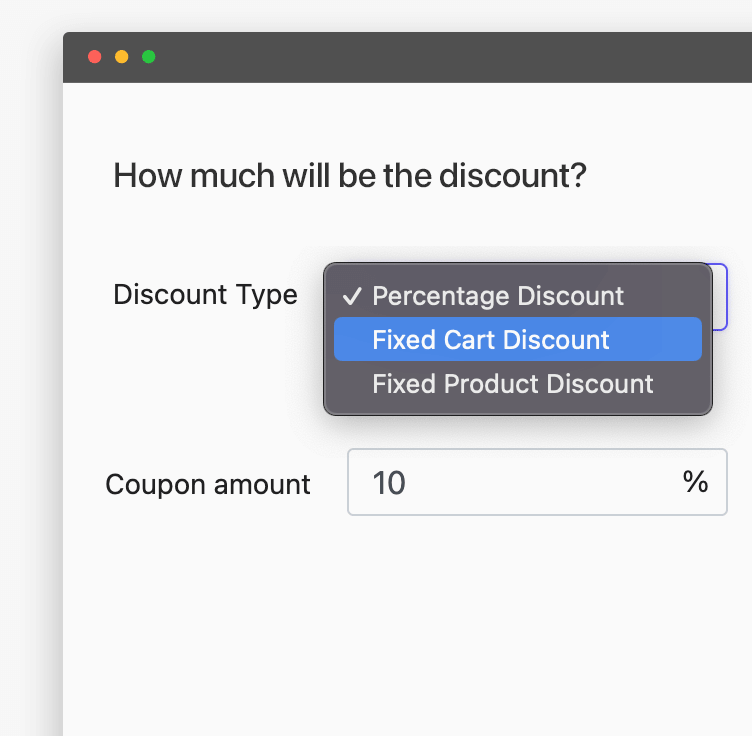 Select if the coupon can be used in conjunction with other discounts or not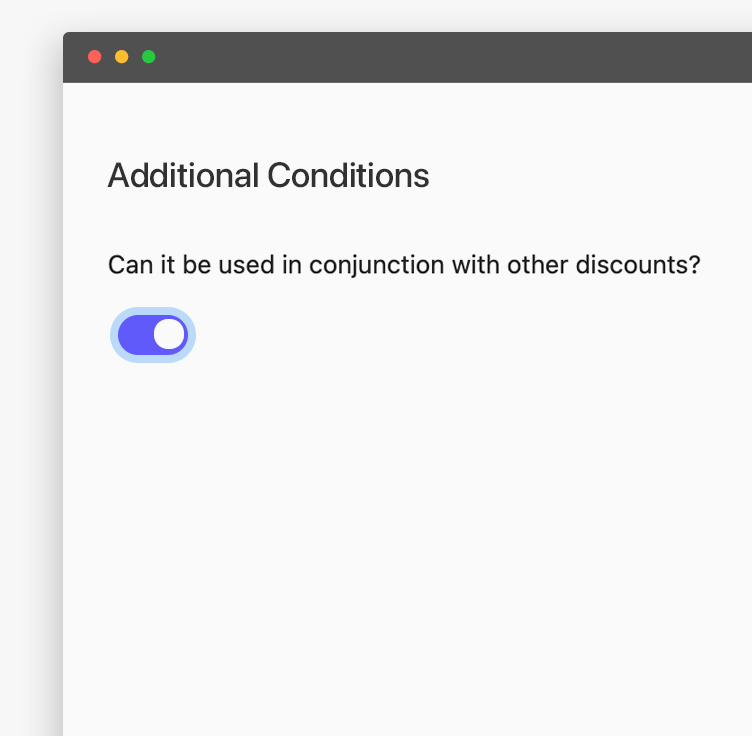 Define priority when multiple coupons are applicable
Define a minimum subtotal for coupon eligibility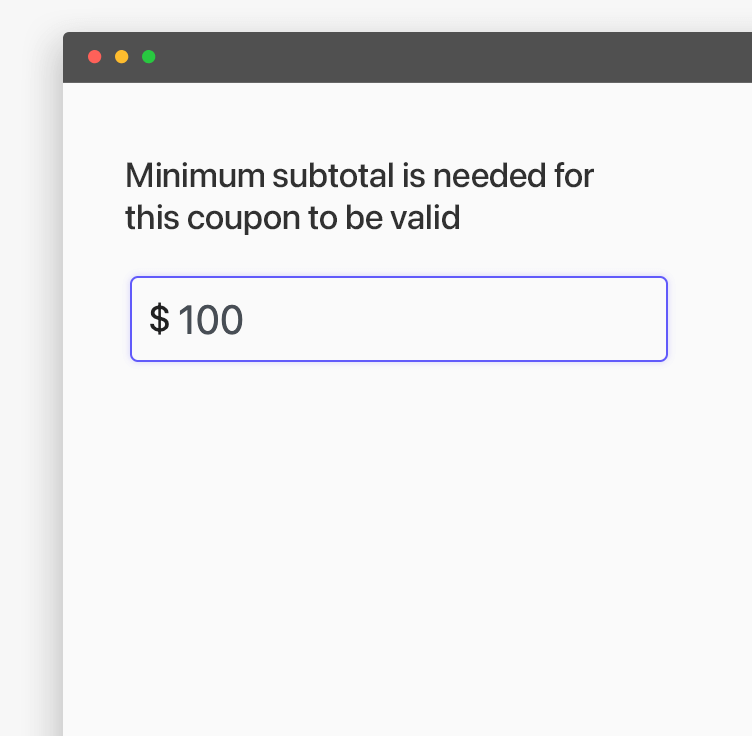 Define how many times the coupon can be used in total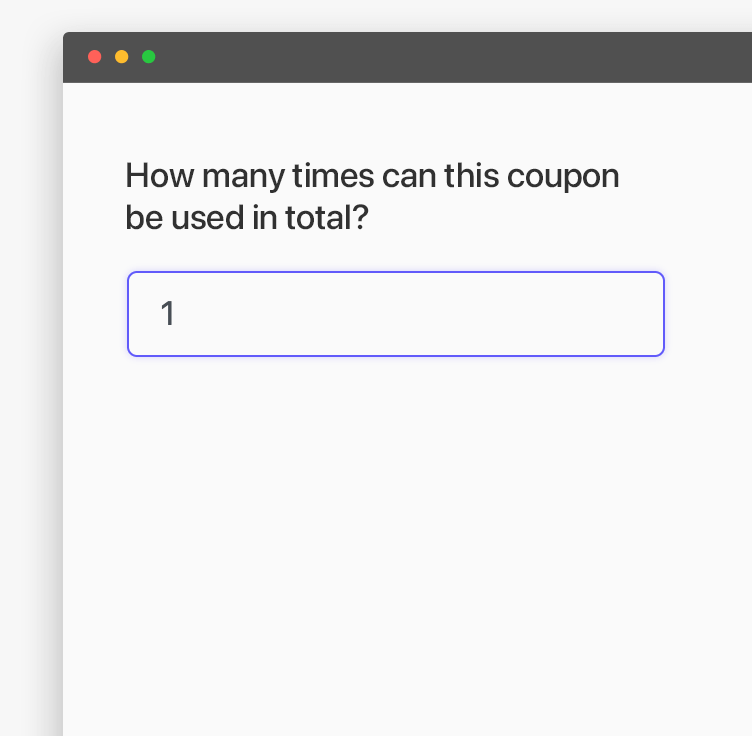 Limit the discount to on-sale products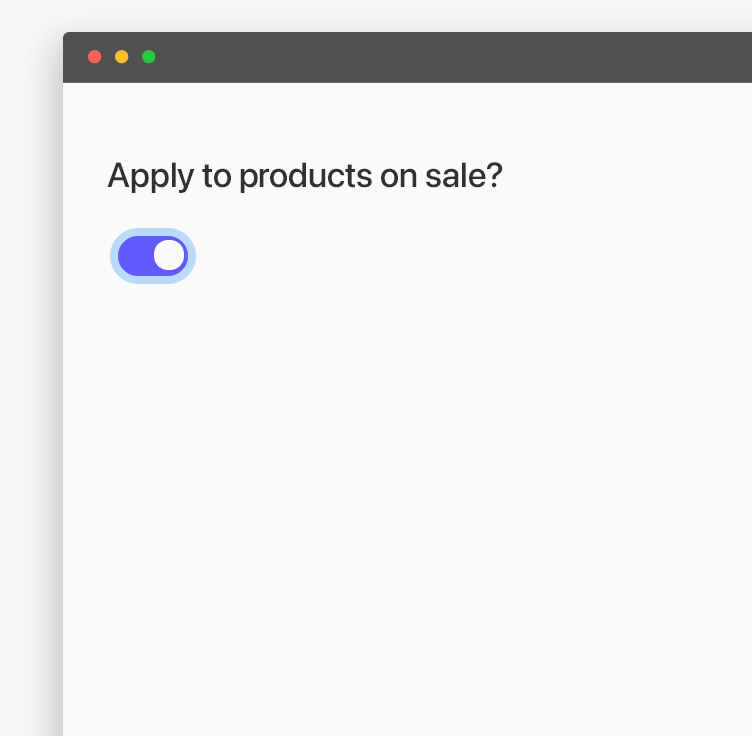 Target your coupons based on more than 35 conditions
Cart Categories
Cart Items
Cart Items Quantity
Cart Subtotal
Cart Tags
Total Orders Count
First Order Date
Last Order Date
Purchased Categories
Purchased Products
Browser Language
User Device
User Role
User Type
Time Deadline
Total Spent
Viewed Categories
Viewed Products
Signup Date
Billing City & Region
Billing Country
Shipping City & Region
Shipping Country
Visitor City & Region
Visitor Country
Referral Details (Domain, UTM)
UM Campaign
UM Content
UTM Medium
UM Source
UTM Term
Use the power of RFM segmentation to group your customers based on their recency, frequency, and monetary value to your business and target them accordingly with the right coupon.

Champions

Loyal

Potential Loyalist

New Customers

Promising

Customers Needing Attention

About To Slip

Cannot Lose Them

Hibernating Customers

Lost customers
Measure coupons effectiveness
Assess the performance of your promotions using relevant metrics and insightful charts within any chosen time frame