WooCommerce Order and Cart Details
Use order and cart details widgets to build custom WooCommerce Thank You pages. Use personalized upselling items, social proof and more to thank in style and trigger more sales.
Customize the appearance of cart details such as color, size, font, spacing, border and more for container and individual items in the cart details.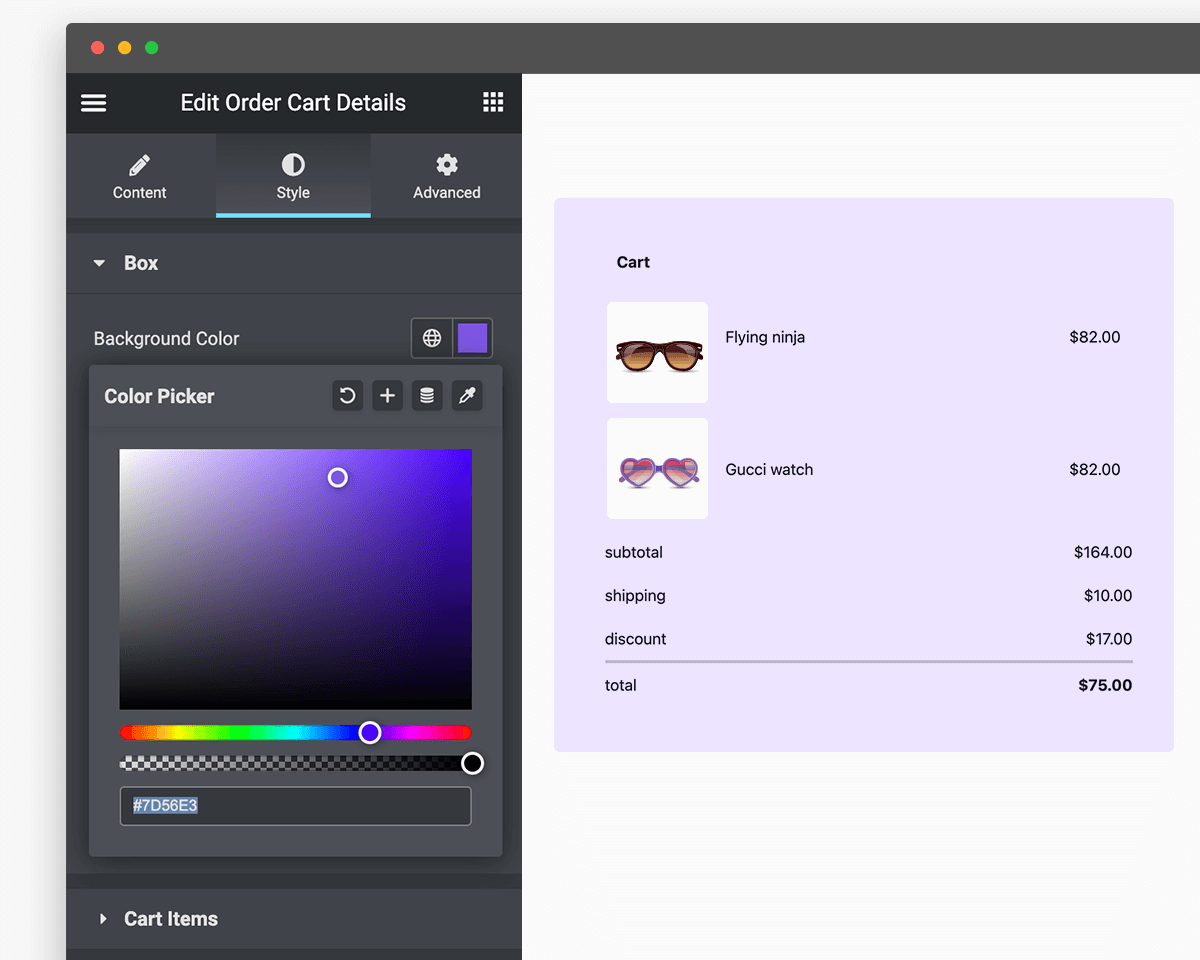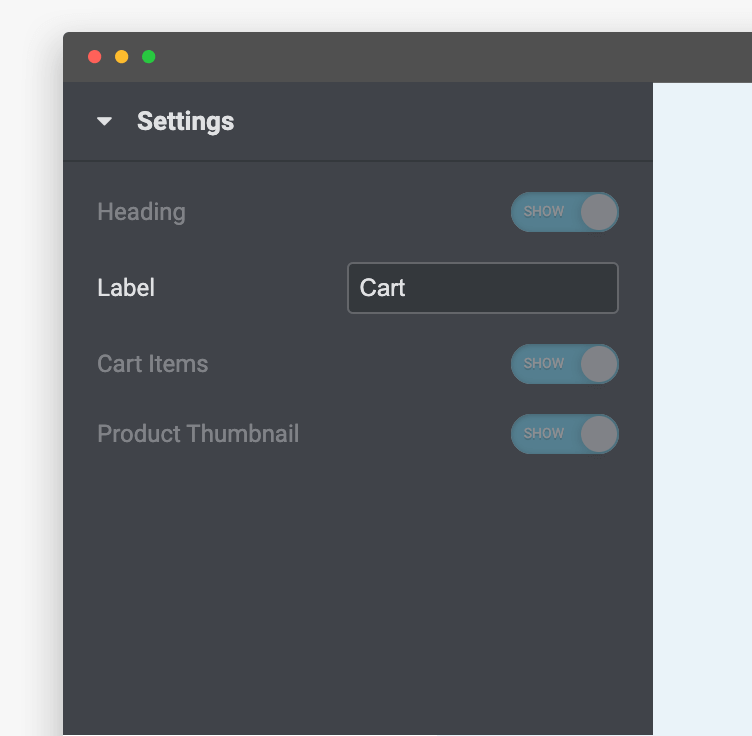 Show or hide cart items and thumbnails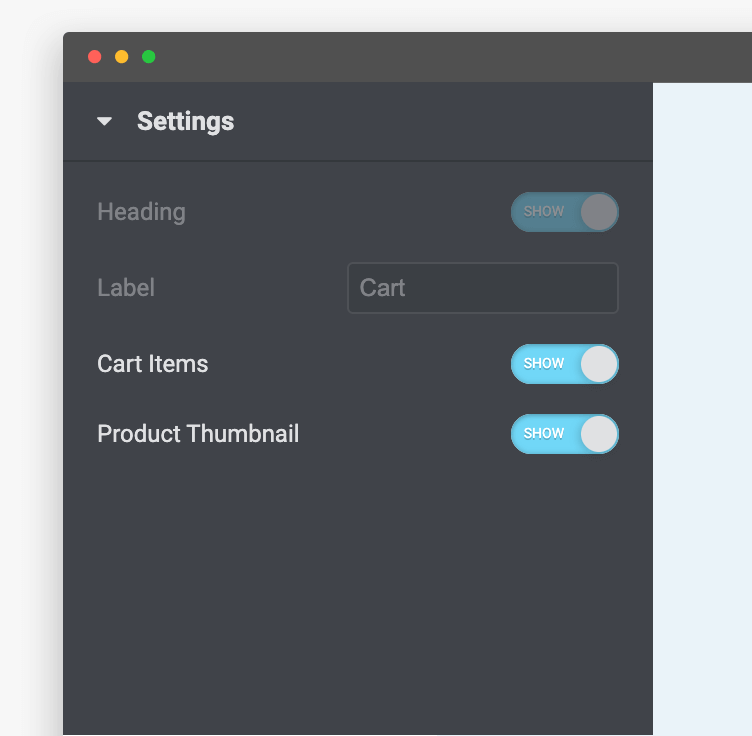 Stylize cart items and thumbnails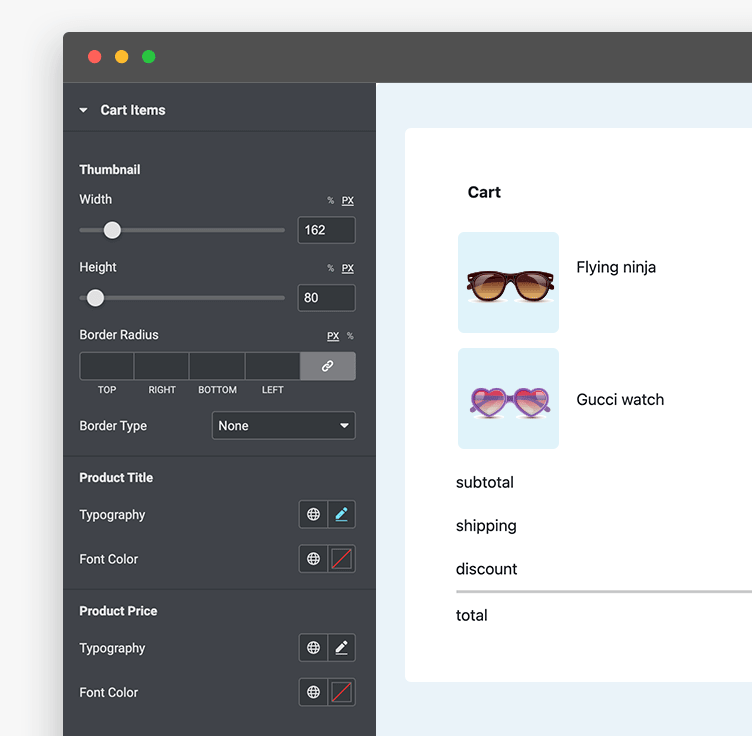 Drag and drop the order details widget in any page and display the information that matters to you and your customer.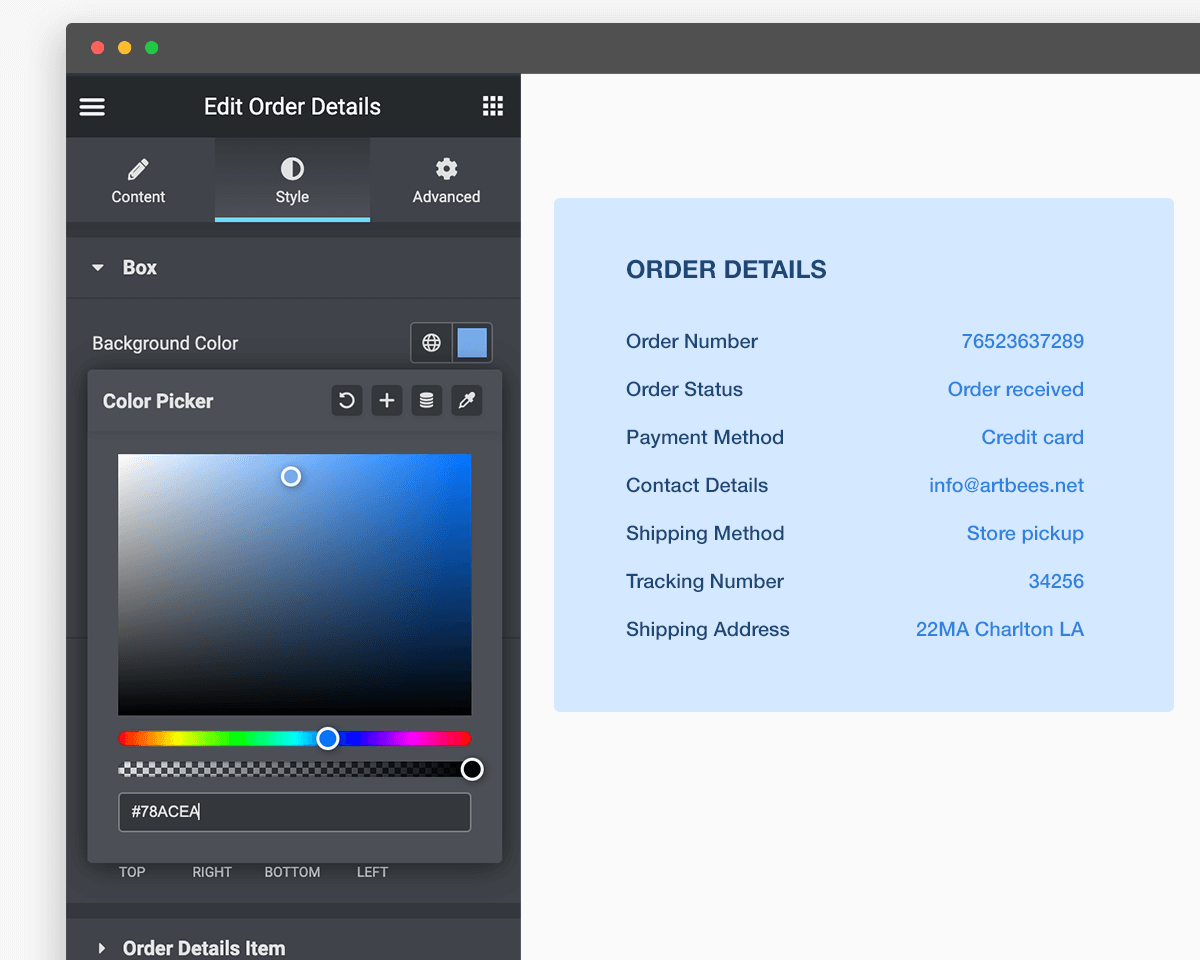 Manage order detail items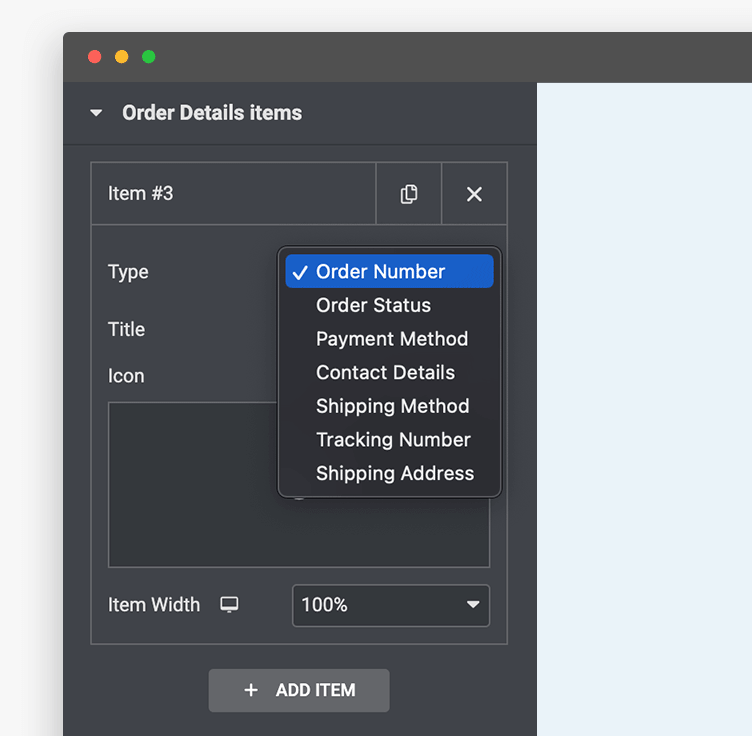 Customize order details appearance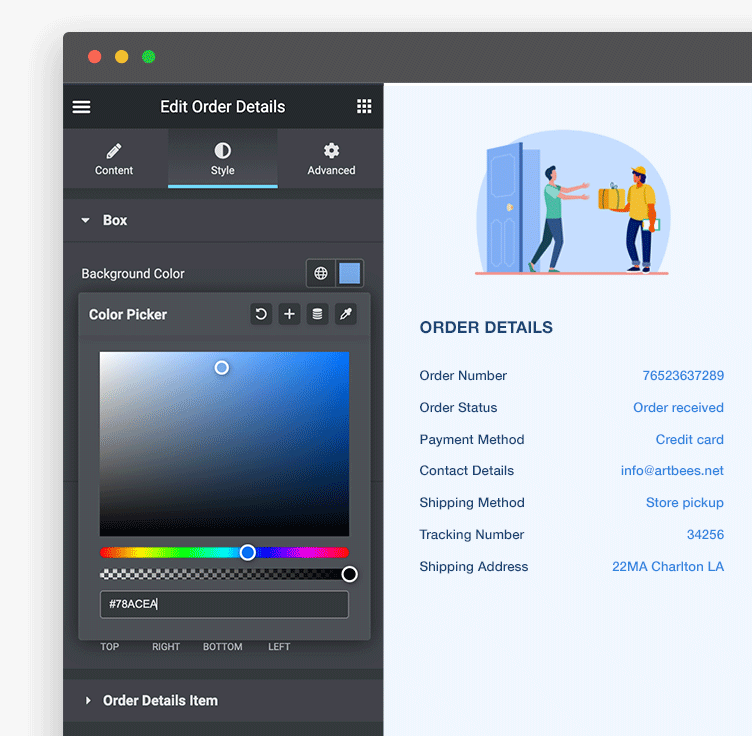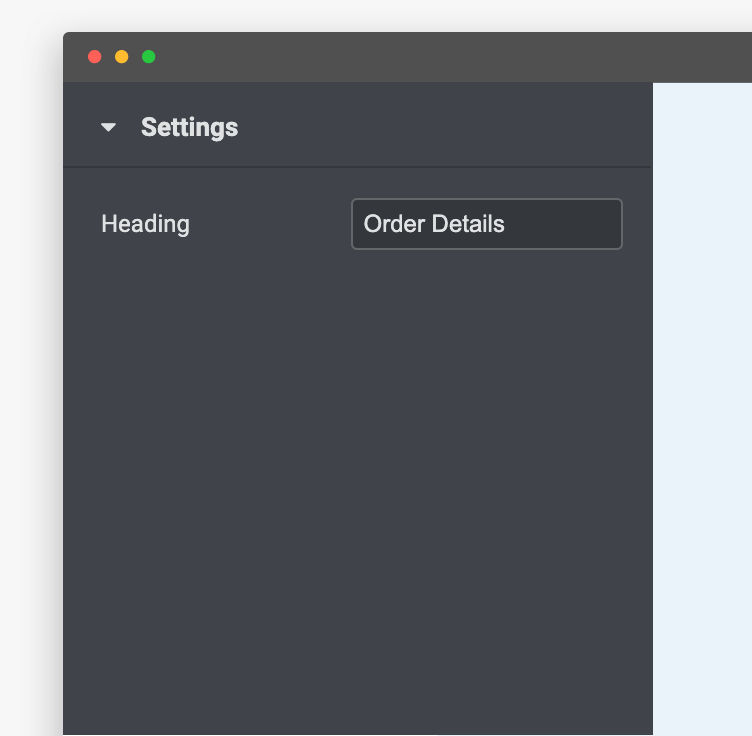 Hyper-personalize WooCommerce Thank You page with dynamic tags
With the powerful shortcode feature, you can add the following keywords anywhere in order details and further personalize WooCommerce thank you pages.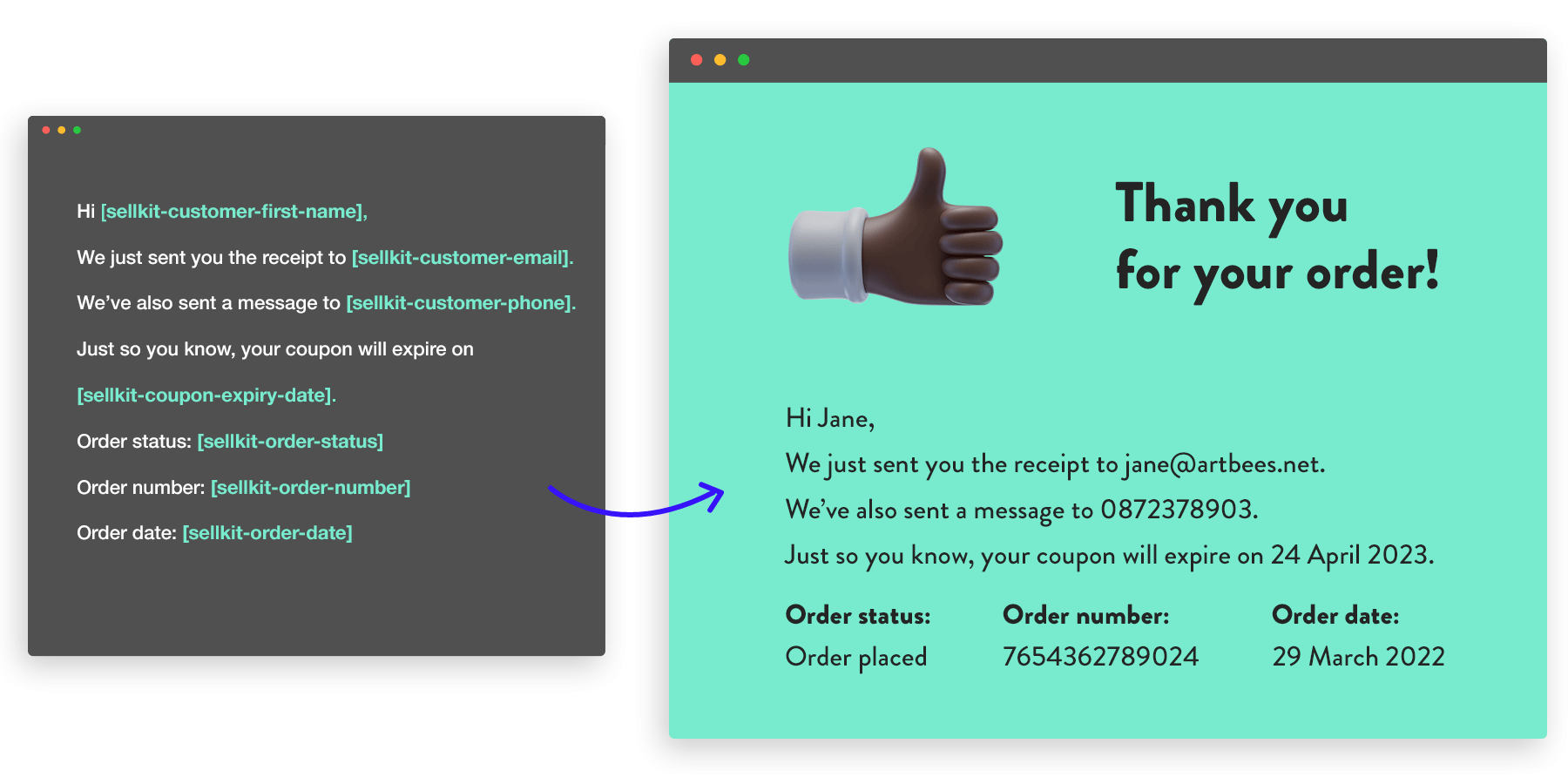 Customer Email
Customer First Name
Customer Full Name
Customer Last Name
Customer Phone
Customer Provided Note
Customer User ID
Order Billing Address
Order Billing Country
Order Date
Order Item Count
Order Number
Order Payment Method
Order Shipping Address
Order Shipping Method
Order Status
Order Total
Trigger more sales with smart coupons right in the order details
Build a better relationship with your customers with highly personalized deals, coupons and offers based on shopping behavior, cart details, demographics and more.