The Ultimate Gallery Builder
Introducing JupiterX Media Gallery widget – the ultimate tool for creating stunning, visually engaging galleries on your website!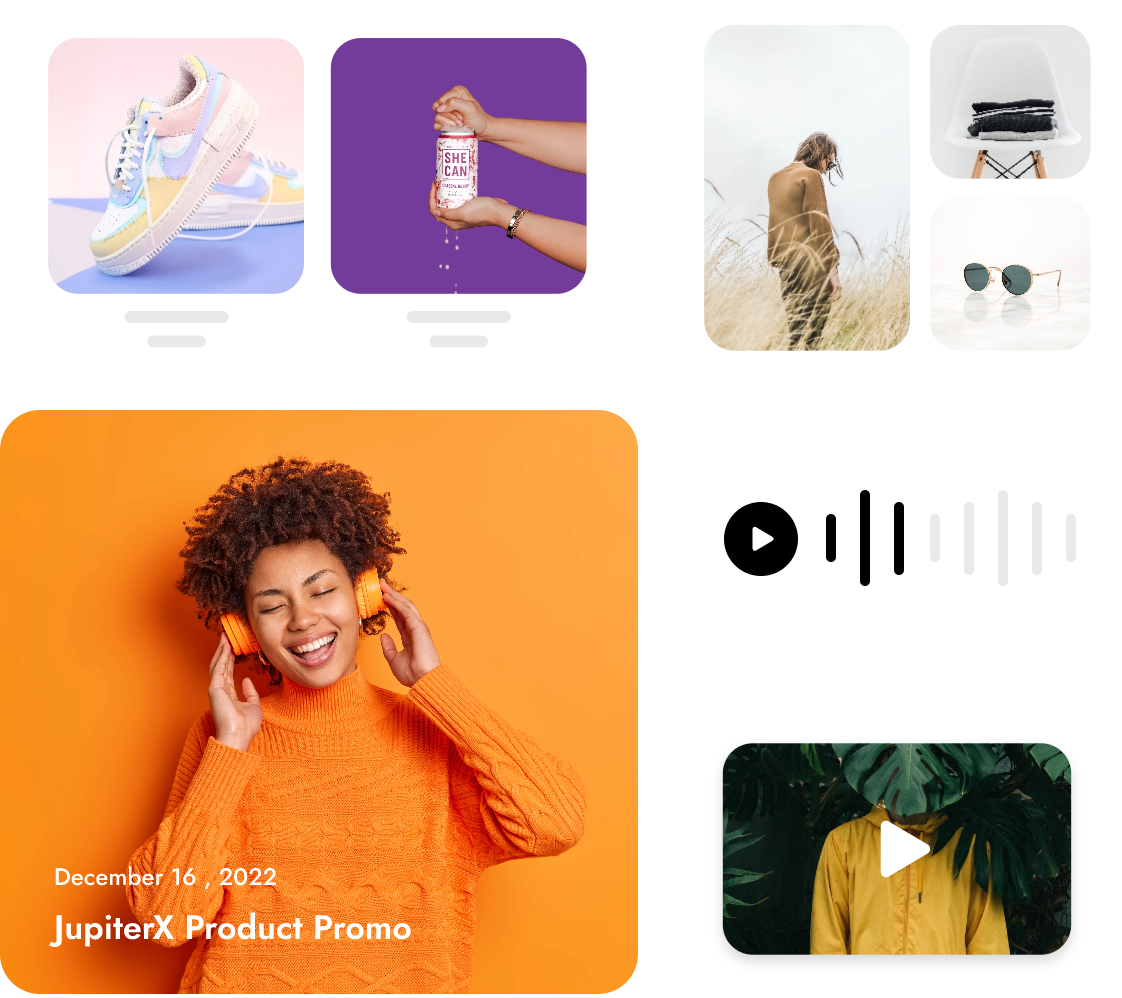 With this feature, you can showcase your images and videos in a sleek, customizable layout that will leave your visitors impressed.
Whether you're creating a portfolio, a product gallery, or a visual blog post, JupiterX Media Gallery widget has everything you need to create a stunning display of your content.
Flank jerky drumstick meatloaf chuck landjaeger bacon, sausage venison doner spare ribs brisket turducken swine