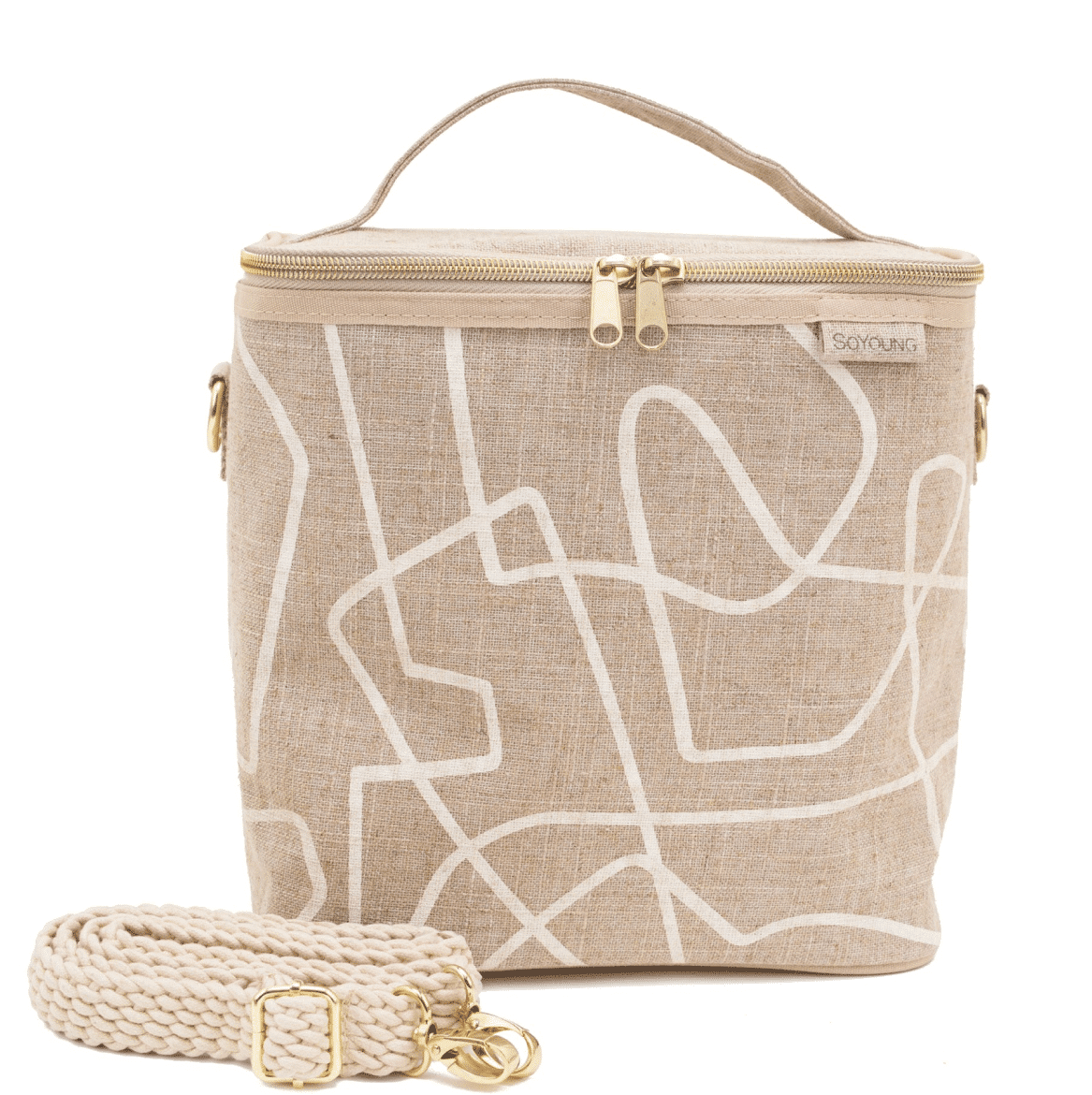 Linen - Abstract Lines Lunch Poche
Introducing Lines Lunch Roche, the ultimate solution for carrying your lunch in style. This sleek and sophisticated lunch bag is designed to keep your food fresh and cool for hours, thanks to its insulated lining and sturdy construction. The Lines Lunch Roche is perfect for anyone who wants to pack a healthy and delicious lunch without sacrificing style or convenience.
The Lines Lunch Roche is not only functional but also incredibly fashionable. Its unique abstract lines design is sure to turn heads and make you the envy of your colleagues. The bag is made from high-quality materials that are both durable and easy to clean, so you can use it day after day without worrying about wear and tear.
With the Lines Lunch Roche, you'll never have to settle for a boring brown bag lunch again. Whether you're heading to the office, school, or on a day trip, this versatile and stylish lunch bag is the perfect way to carry your food in style. So why settle for a basic lunch bag when you can upgrade and take your lunch game to the next level?